Let's take a look the data from England
The chart below breaks down mortality due to Covid in children aged 0 to 15 in England and Wales by month from March 2020 to December 2021.
1
2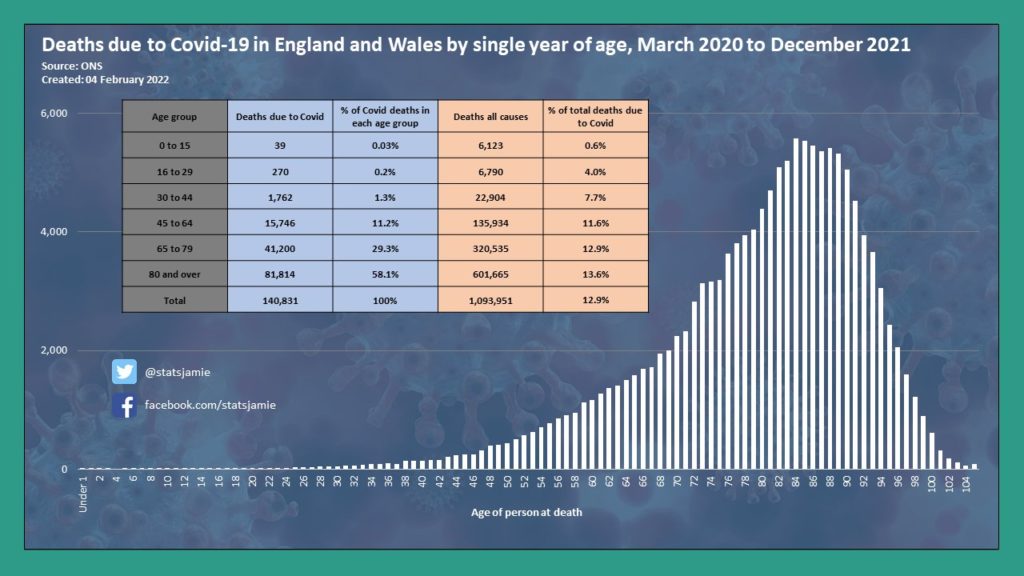 Between March 2020 & December 2021 there were 140,831 deaths registered due to Covid19.
39 were among children aged 0 to 15 accounting for 0.03% of Covid deaths. Over the same period 6,123 children died from all causes.

87.3% of Covid deaths were in people aged 65 and over
Children are at a statistical 'zero risk' of the disease. The risk of disease is not reduced by the therapy. Asking children to take the therapy to reduce the risk of disease in another person, for whom it does not reduce the risk, is child abuse.
No ethical parent would ask a child to take an investigational RNA therapy that they cannot possibly benefit from to protect people in whom the same RNA therapy utterly failed.