CNN tries to spin it but the headlines do not lie.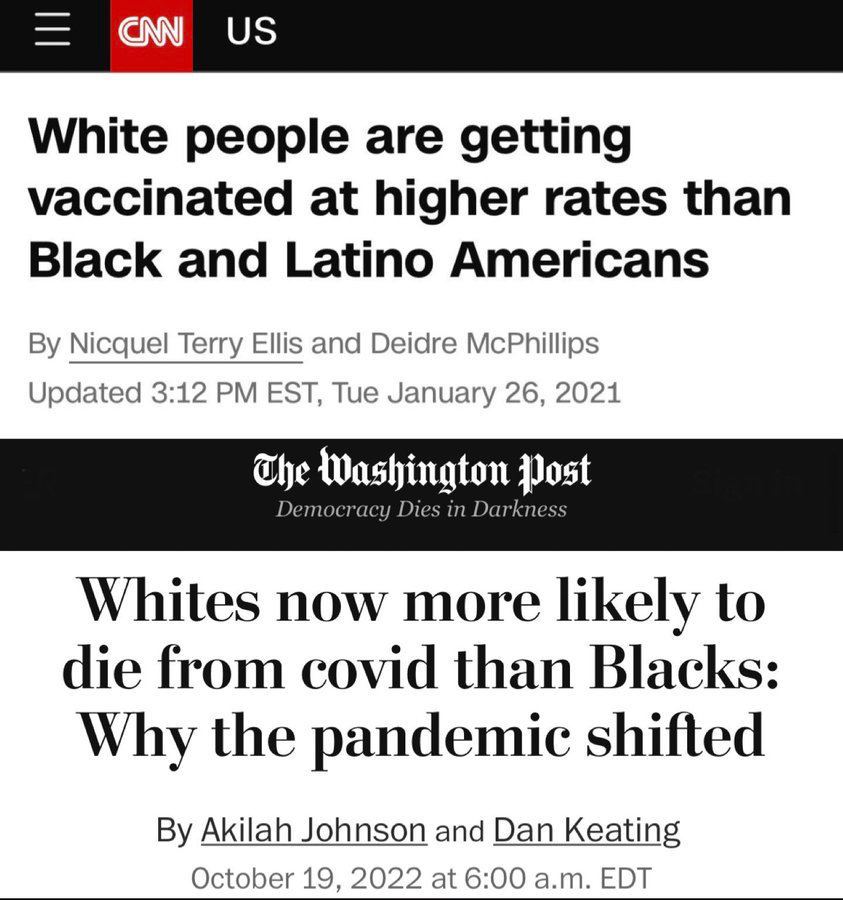 More Global Data
Data from the World Health Organization (WHO) showed only 837 people have died in Haiti since the pandemic began, with a vaccination rate of 1.4% of the 11.6 million population.
White people are gettings vaccinated at higher rates than Black and Latino Americans.
Whites now more likely to die from covid than Blacks: Why the pandemic shifted