COVID-19 HOSPITAL DEATH RATE BY VACCINE STATUS NSW AUSTRALIA —SURVIVAL— Week 43
For the first time since February/March the "Two Dose" group had the highest death rate.

The reason for this is unclear as they have been the second best performing group. Recent Israeli data showing an alarming trend with vaccinated children being hospitalised at significantly larger rate than the unvaccinated children.

COVID-19 HOSPITAL DEATH RATE^ BY VACCINE STATUS NSW SURVIVAL OVERVIEW | Week 43 — Ending 29 October 2022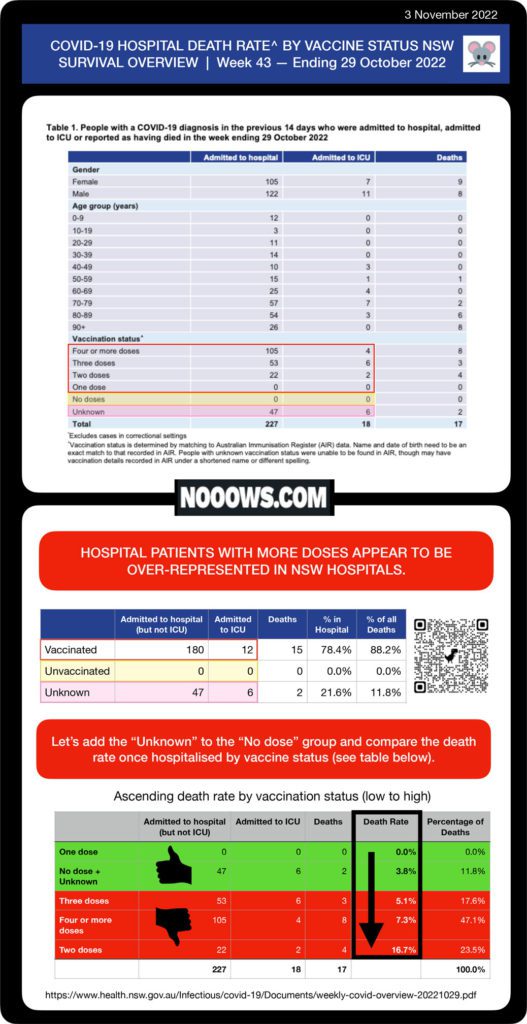 COVID-19 HOSPITAL DEATH RATE^ BY VACCINE STATUS FOR NSW AUSTRALIA | SURVIVAL OVERVIEW — WEEK 3 TO 43, 2022

NSW COVID-19 WEEKLY DATA OVERVIEW Epidemiological week 43, ending 29 October 2022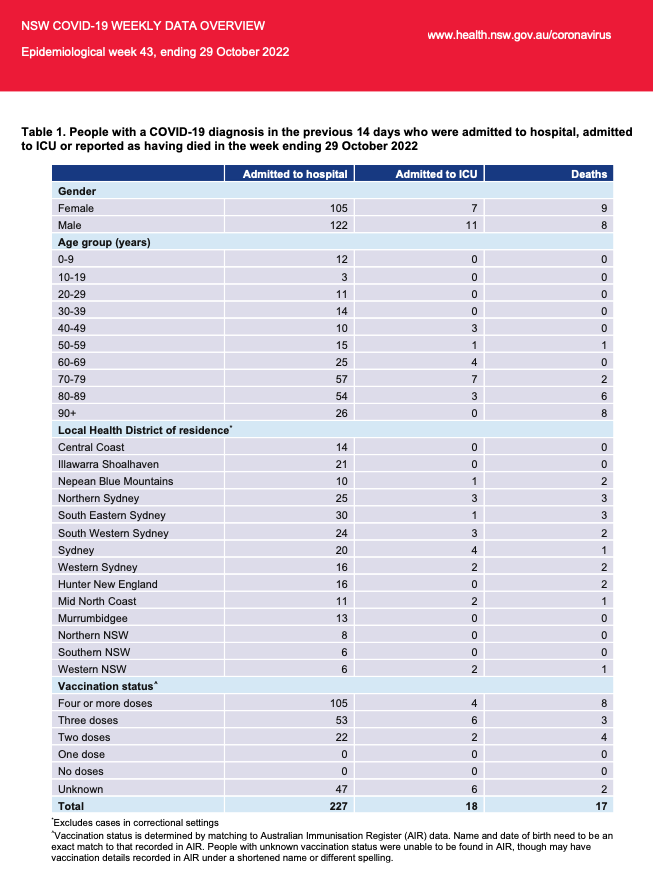 NSW Health Source Data
https://www.health.nsw.gov.au/Infectious/covid-19/Documents/weekly-covid-overview-20221029.pdf