For the past two weeks I have been working on a document summarizing my conclusions on the immuno-epidemiological consequences of the mass vaccination experiment.
The result of this is even more frightening than I had predicted. I've, therefore, appended a summary of my manuscript by way of 'tsunami warning'.

In a nutshell, here is what I am 100% certain of:

The current SC-2 pandemic is still expanding as it is a pandemic of 'more infectious' variants and is thus enhancing the susceptibility of vaccinees to infection (infection-enhancing antibodies) while diminishing the susceptibility of the unvaccinated (infection-mediated training of innate cell-mediated immunity).
• In the pre-Omicron era, we saw more infectious variants becoming dominant; however, thanks to the neutralizing antibodies, vaccinees were still protected against disease. However, with the advent of Omicron and its growing resistance to neutralizing antibodies, vaccinees became more susceptible to infection; what we are now seeing is more virulent variants becoming dominant (Omicron subvariants BA.4 and BA.5[1]). however, thanks to the virulence-neutralizing antibodies (which are the same as those enhancing infection at the upper respiratory tract!), vaccinees were still protected against severe disease (e.g., in case of BA.1 and BA.2). I've no doubt, however, that with the growing resistance of BA.4 and BA.5 to the virulence-neutralizing Abs, vaccinees will now rapidly become more susceptible to virulence.
• Due to repetitive activation of the immune system in C-19 vaccinees, several infectious diseases can now be spread asymptomatically by vaccinees. Due to widespread asymptomatic transmission in highly vaccinated countries and the subsequent rise in infectious pressure, infection-mediated immunity in certain subsets of the population no longer suffices to prevent productive infection. This is now basically igniting the global spread of a number of acute, self-limiting microbial infections (e.g., 'seasonal' Flu, RSV but also vaccine-preventable viral and bacterial infections in countries that interrupted their childhood vax program due to Covid crisis) and also of some acute, self-limiting viral diseases (e.g., monkeypox, pandemic [avian H5N1] flu). In addition, depletion of cytotoxic CD8 T cells due to repetitive cycles of re-infection has also led to an increased recurrence/reactivation rate of chronic infections (e.g., herpetic diseases + CMV, EBV, CMV, HIV, tuberculosis..) and relapse or metastasis of certain cancers in vaccinees.
• In the summary appended, I am sharing my informed predictions on the health impact these pandemics will entail in different subgroups of a highly vaccinated population. While these new pandemics are developing, the super C-19 pandemic I've been warning about is coming our way soon. In highly vaccinated countries, it will definitely overhaul the pandemics mentioned above. This is because massive replacement of 'natural infection-acquired' immunity to SC-2 by 'imperfect' vaccine-induced immunity is now driving the evolution of the C-19 pandemic in highly vaccinated countries. This will not be the case in poorly vaccinated countries where natural immunity has been largely preserved and the population is often much younger (e.g., African countries).

Last, I'd like to repeat my advice:

· If you're C-19 vaccinated: Make sure you've access to antivirals and antibiotics and that you've established a contact with an MD you can trust.

• If you're not C-19 vaccinated: You should under no condition get the seasonal Flu shot as vaccination with inactivated Flu vaccines will dramatically increase the risk of catching ADEI in the event you get exposed to avian flu. Under no condition should you get a non-replicating smallpox vaccine.[i] Since surface proteins of smallpox (using cowpox as live attenuated immunogen) are different from those decorating monkeypox, and as the non-replicating vaccine primarily induces antibodies (Abs), you could expose yourself to a real risk of ADEI. However, C-19 unvaccinated people don't need a smallpox jab at all (and they don't need an avian Flu vaccine either – in case the industry comes up with a pandemic flu vaccine!) regardless of whether they got the smallpox vaccine in the past. Training of our innate immune system against Coronavirus (i.e., SC-2) during the C-19 pandemic will not only provide strong innate immune protection against influenza virus and poxviruses but also against other glycosylated viruses causing acute, self-limiting infection (e.g., RSV, other common cold CoV). I can explain this, but that would take somewhat longer. Upon exposure to smallpox or avian Flu, a C-19 unvaccinated person who is in good health and experienced mild or moderate C-19 symptoms as a result of previous natural infection ('thanks' to the C-19 pandemic) may still get some mild illness but that's it! This will just induce additional antibodies to fully protect you next time around, pretty much like a live attenuated viral vaccine does. There is even a high likelihood that there won't be a 'vaccine take' when you become vaccinated with live attenuated smallpox as your trained NK cells may kick out the vaccinal virus right away. However innate immune training against CoV (e.g., SC-2) will not protect against measles, mumps, rubella or varicella (M, M, R, V). So, I simply continue recommending you to vaccinate your child against these childhood diseases before local outbreaks/ epidemics occur. It's never a good idea, and could be dangerous for the child, to get the MMRV shot during a situation of high infectious pressure. Also, it is not recommended to vaccinate older children / adults/ elderly with these live attenuated vaccines if they've not been vaccinated against those diseases before. So, those who didn't receive these childhood vaccines and did not acquire natural immunity as a result of previous natural infection are at risk of contracting the disease in case of an outbreak.

• Unvaccinated elderly and vulnerable people (e.g., with co-morbidities) have a risk of contracting moderate to severe disease from Flu or RSV. The likelihood for developing severe disease increases when the innate immune system is weakened, especially in case of exposure to high infectious pressure (the latter could, for example, rapidly build up in areas of high population density such as nursing homes. I would, therefore, recommend removing your parent/ grand-parents from nursing homes ASAP.

• Live attenuated smallpox vaccine will not work in C-19 vaccinees because host cells that are infected with vaccinal virus will be readily recognized and killed by cytotoxic CD8 T cells that are continuously activated due to the enhanced susceptibility of vaccinees to re-infection.

• C-19 vaccination of children must stop immediately. Not only will the C-19 vaccines fully prevent innate antibodies from neutralizing the virus, but they will also irreversibly prevent the innate antibodies (in association with the virus) from educating the cell-based innate immune system (e.g., NK cells). Instead, the vaccinal antibodies will enhance viral infectiousness and enable the virus to blow straight through the innate immune defense, thereby causing severe C-19 disease. It will also prevent the child from educating its innate immune system (a corner stone of natural immunity!) to recognize several other (glycosylated) pathogens while discriminating those from self-antigens. This could lead to severe disease caused by several other (glycosylated) pathogens which the child has not been vaccinated against as well as to severe immune pathology! It will also no longer be possible to vaccinate children with other live attenuated childhood vaccines once they've gotten the Covid-19 shot for these vaccines could now cause severe disease. So, the C-19 vaccine could be a death sentence for a young child!
You'll find more details on these recommendations highlighted in the full manuscript I am still working on.

As far as the evolution of the C-19 pandemic is concerned, this is what you need to track if you want to know when the super C-19 pandemic is about to kick off:
When the ratio of the vaccinated to unvaccinated people in the age group 10-60 years old, who are hospitalized because of Covid-19, starts to rapidly increase, we will know that the super C-19 pandemic has begun. That's the most sensitive criterion!

My heart goes out to the vaccinated people. The only way to bypass the malicious C-19 priming is to properly educate the vaccinee's innate immune effector cells in the absence of replicating virus. It will be critical to treat them as of the early onset of symptoms. Treatment with antivirals shortly after infection could possibly train their innate immune system without boosting their infection-enhancing antibodies[2].
[1] https://www.biorxiv.org/content/10.1101/2022.05.26.493539v1.full.pdf
[2] https://www.voiceforscienceandsolidarity.org/scientific-blog/q-a-17-what-advice-could-one-offer-to-vaccinees-in-the-event-that-an-immune-escape-sars-cov-2-variant-adapts-to-the-highly-vaccinated-population-such-as-to-enable-high-infectiousness-combined-with-high-virulence
[i] For more info on approved replicating and non-replicating smallpox vaccines: https://www.bavarian-nordic.com/pipeline/mva-bn.aspx;https://www.cdc.gov/smallpox/clinicians/vaccines.html
The original article can be found on TSN TrialSite News https://www.trialsitenews.com/a/immuno-epidemiologic-ramifications-of-the-c-19-mass-vaccination-experiment-individual-and-global-health-consequences.-1935ddcf
About Geert Vanden Bosche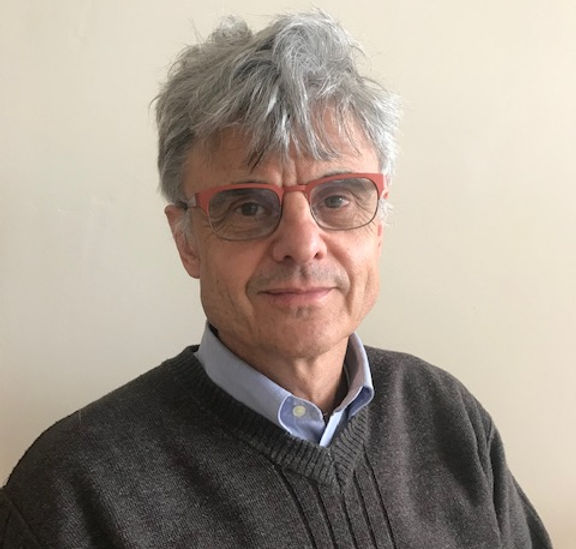 Geert Vanden Bossche received his DVM from the University of Ghent, Belgium, and his PhD degree in Virology from the University of Hohenheim, Germany. He held adjunct faculty appointments at universities in Belgium and Germany. After his career in Academia, Geert joined several vaccine companies (GSK Biologicals, Novartis Vaccines, Solvay Biologicals) to serve various roles in vaccine R&D as well as in late vaccine development.
Geert then moved on to join the Bill & Melinda Gates Foundation's Global Health Discovery team in Seattle (USA) as Senior Program Officer; he then worked with the Global Alliance for Vaccines and Immunization (GAVI) in Geneva as Senior Ebola Program Manager. At GAVI he tracked efforts to develop an Ebola vaccine. He also represented GAVI in fora with other partners, including WHO, to review progress on the fight against Ebola and to build plans for global pandemic preparedness.
Back in 2015, Geert scrutinized and questioned the safety of the Ebola vaccine that was used in ring vaccination trials conducted by WHO in Guinea. His critical scientific analysis and report on the data published by WHO in the Lancet in 2015 was sent to all international health and regulatory authorities involved in the Ebola vaccination program. After working for GAVI, Geert joined the German Center for Infection Research in Cologne as Head of the Vaccine Development Office. He is at present primarily serving as a Biotech / Vaccine consultant while also conducting his own research on Natural Killer cell-based vaccines.