Twitter has removed a tweet from Florida Surgeon General Dr. Joseph Ladapo about mRNA vaccines for violating the platform's rules.
You can delete tweets, you can burn books, but you will never be able to eliminate the truth!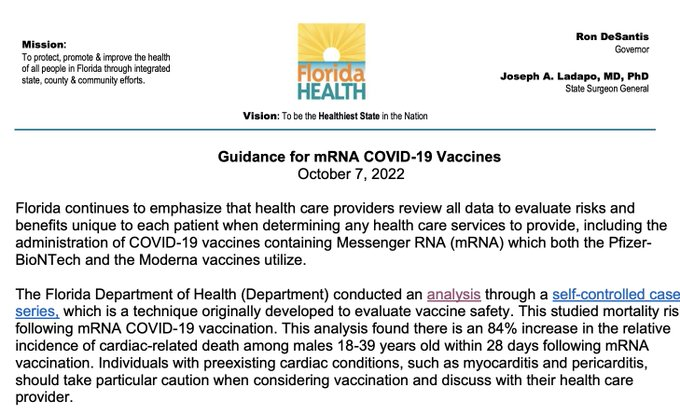 Unbelievable: Twitter has censored Florida surgeon general Joseph Ladapo and nuked his tweet recommending against the C-19 mRNA vaccines for males ages 18-39 years old.
Dr. Dror Mevorach, the Israeli doctor who reported on the first cases of Myocarditis, on Florida's new guidelines, recommending *not* to vaccinate men aged 18-39: "Note that for myocarditis the risk begins in ages 14-16 and not 18…".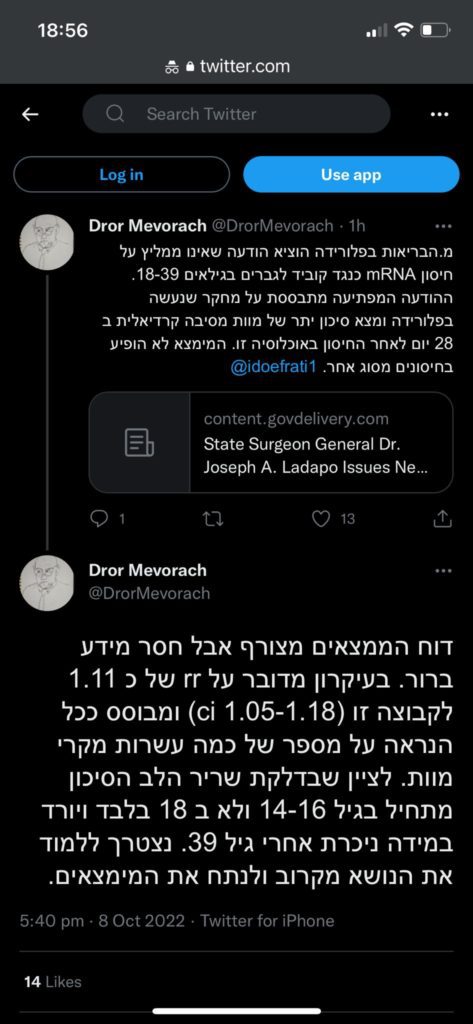 Yet, at least for pericarditis, as can be see from the following slide taken from the Israel Leak video, the risk may begin even earlier – in fact as early as 9 years old, and affect girls as well.