You can't win the arms race with Corona unless you have a sterilizing vaccine.
The new booster is already obsolete… the new boosters, which were designed and authorized for BA.4 and BA.5 lineage variants, no longer target the correct strain. As of November 19, the BA.4 and BA.5 strains only accounted for fewer than a third of cases.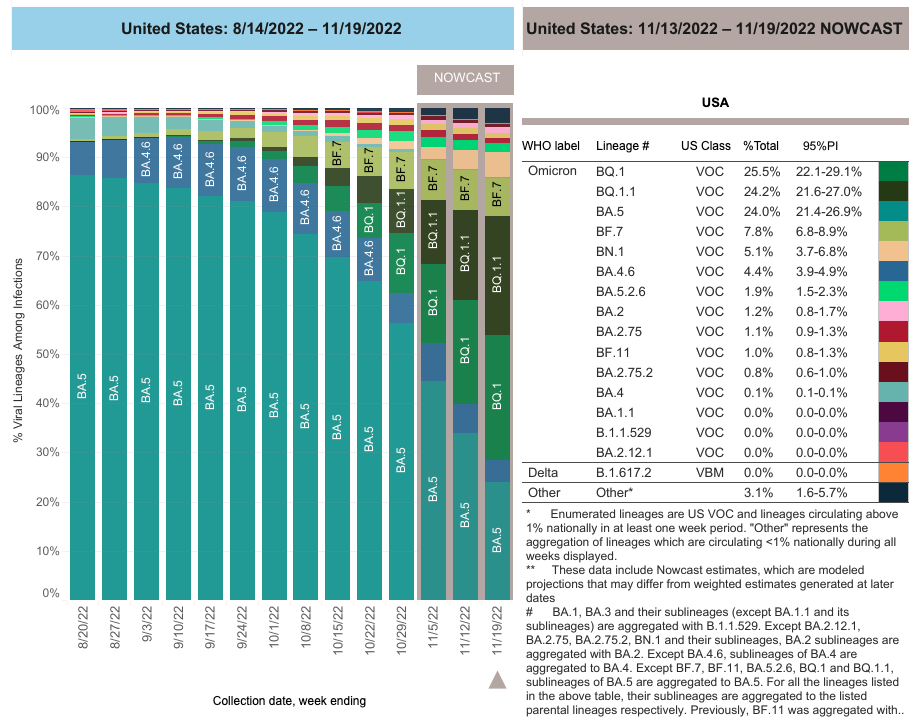 Fauci telling people to continue with these vaccinates is wrong and is a future risk that has a real chance of backfiring in a terrifying way.