Excess Mortality England 2020 vs 2022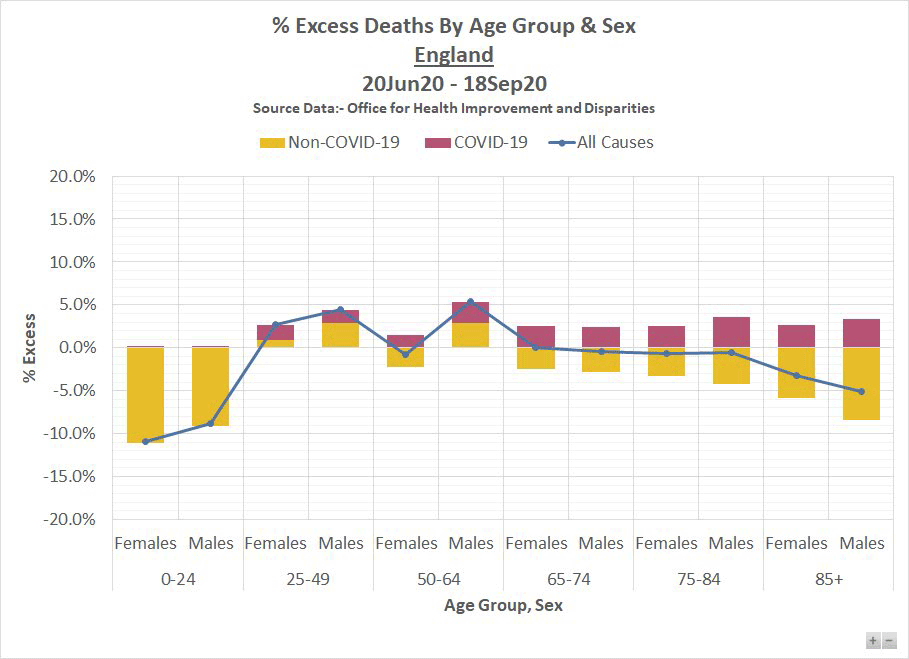 Why Would Excess Mortality For Non-Covid-19 Deaths Be Up In The Young Age Groups?
"The fault, dear Brutus, lies not in the stars but in ourselves." ~Shakespeare
Social Media:
Excess Mortality By Age Group, last 3 months of data compared with the same period in 2020. 2022 worse than 2020 for all age groups & sexes for both COVID-19 and Non-COVID-19.