Open Letter For The Storms Ahead
I am finalizing my analysis on the immune-epidemiologic consequences of the mass vaccination program. It will shed light on how the emergence of globally ongoing / starting epidemics of several different infectious diseases (meningococcal, TB, HIV, Herpetic diseases, etc.) as well as that of 2 major pandemics (even if not yet officially declared as pandemics), i.e., Monkeypox and Avian Flu are related to the mass vax program.
Basically, the enhanced susceptibility of vaccinees to SC-2 (which results from their infection-enhancing vaccinal antibodies) sufficiently exhausts the innate and adaptive immune system to lower the population's immune defense down to a level where these microorganisms can spread in the population. I will explain this in more detail but for now, I strongly advice all people who didn't get the shot to:
(1) Look after your health and lifestyle,

(2) Do not vaccinate against seasonal Influenza (!!) as this will only make you more susceptible to avian Flu (because of ADEI),

(3) For all those who didn't get it in the past: get sooner or later the live attenuated, replication-competent smallpox vaccine (not yet available in sufficient supply but the expansion of smallpox is slower than that of avian Flu, so hope that this will allow for enough time to scale up production)

(4) Make sure your young children do NOT get vaccinated with any of the C-19 vaccines (under no circumstances!) but get them properly vaccinated with the live attenuated childhood vaccines: Measles, mumps, rubella, varicella, as I predict that outbreaks will occur in countries / regions where herd immunity has dropped below the threshold

(5) Do not worry too much about C-19; most of us now have a level of trained innate immunity or even natural immunity that will protect us from moderate (and certainly from severe) disease. The situation will only further improve as the virus continues to select more resistant immune escape variants. I predict that even the unvaccinated vulnerable people will become less and less susceptible, but for now, some may still be vulnerable if they haven't gotten any SC-2-infection experience yet.

(6) Avoid travel to other countries and follow the situation in your own region / country and also worldwide, especially re: avian influenza

(7) Consider removing your parents from the nursing home as we are up for outbreaks of RSV and seasonal Flu and having vulnerable people concentrated in the same place is just going to make it worse. Nevertheless, even the elderly and vulnerable people should stay away from seasonal Flu shots as they could be a death sentence if one gets hit by avian flu (ADEI!).

(8) As already mentioned, I strongly recommend all fully vaccinated people to ensure access to antivirals.
About Geert Vanden Bosche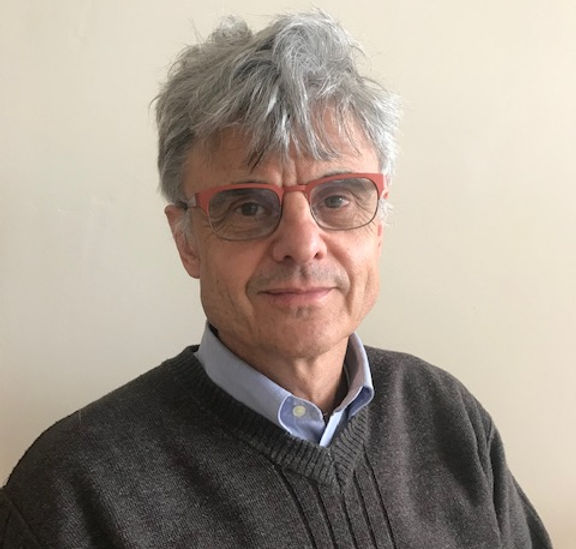 Geert Vanden Bossche received his DVM from the University of Ghent, Belgium, and his PhD degree in Virology from the University of Hohenheim, Germany. He held adjunct faculty appointments at universities in Belgium and Germany. After his career in Academia, Geert joined several vaccine companies (GSK Biologicals, Novartis Vaccines, Solvay Biologicals) to serve various roles in vaccine R&D as well as in late vaccine development.
Geert then moved on to join the Bill & Melinda Gates Foundation's Global Health Discovery team in Seattle (USA) as Senior Program Officer; he then worked with the Global Alliance for Vaccines and Immunization (GAVI) in Geneva as Senior Ebola Program Manager. At GAVI he tracked efforts to develop an Ebola vaccine. He also represented GAVI in fora with other partners, including WHO, to review progress on the fight against Ebola and to build plans for global pandemic preparedness.
Back in 2015, Geert scrutinized and questioned the safety of the Ebola vaccine that was used in ring vaccination trials conducted by WHO in Guinea. His critical scientific analysis and report on the data published by WHO in the Lancet in 2015 was sent to all international health and regulatory authorities involved in the Ebola vaccination program. After working for GAVI, Geert joined the German Center for Infection Research in Cologne as Head of the Vaccine Development Office. He is at present primarily serving as a Biotech / Vaccine consultant while also conducting his own research on Natural Killer cell-based vaccines.
Email: info@voiceforscienceandsolidarity.org‍