The reason the FBI raided Trump's Mar-a-Lago Residency was to level the playing field by canceling Hillary Clinton's email scandal in preparation for a 'Hillary' 2024 Presidential Run.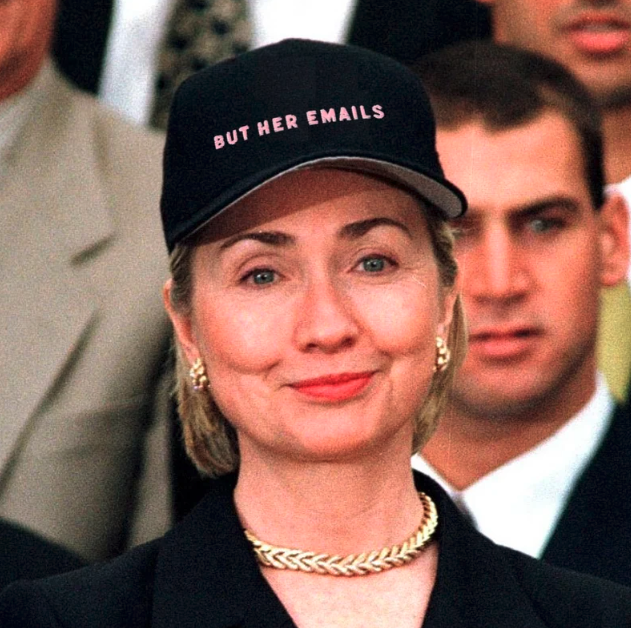 Aussies like a punt and I speculate that Hillary Clinton will run in 2024 and predict the election will be another nail-biter. If they charge or arrest Trump that would almost certainly lose them the next election so their best bet is to cancel Hillary's sins by making her opponent guilt of breaking the same law and then run in 2024 on an equal footing.
Therefore the whole purpose of raiding Trump's Mar-a-Lago residence was all about Hillary. It was to put Hillary on an even footing in 2024 as they try to put her email scandal behind her in an attempt to show that both parties were guilty of a similar offence. The comparison is false but the narrative will fly with mainstream media and may annul her scandal and give her a chance against Trump in 2024.
This would also explain why they allowed the Democratic Party to go extreme left as she will be seen as the only one who can bring it back to centre and give the Democrats a chance in 2024.
The bottom line is the Democrats do not have a better candidate than Hillary Clinton.
CURRENT ODDS:
Presidential Election 2024
Hillary Clinton is currently paying 41 to 1 and if the media paints her as a centrist the election is likely to be close again. It is time to buy some odds so I can sell them when we get closer to 2024.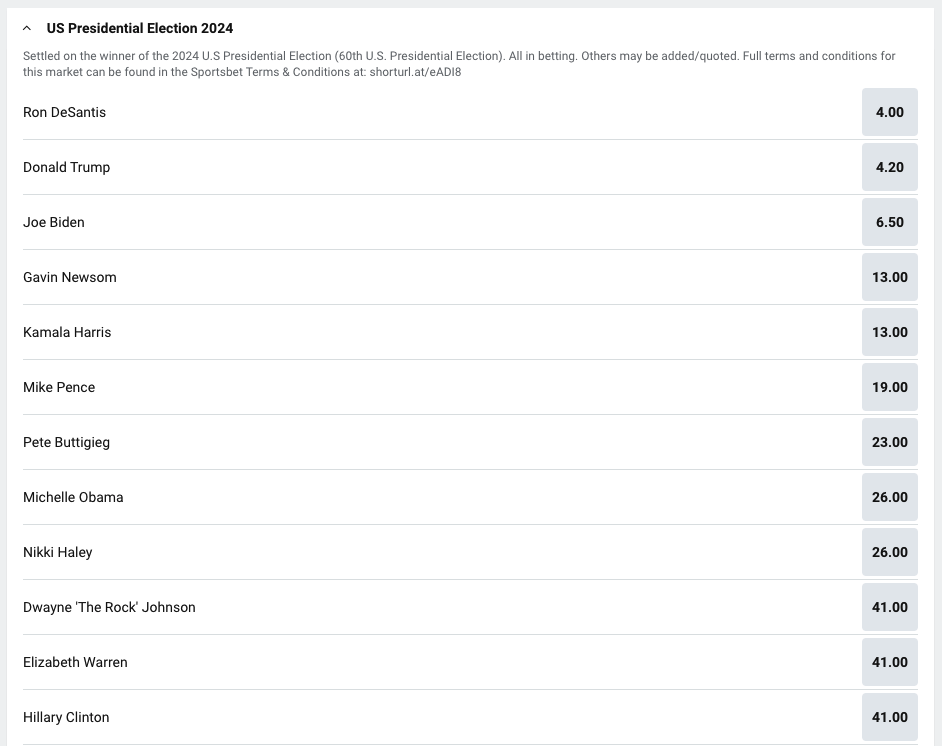 It is probably good value for an outside bet?